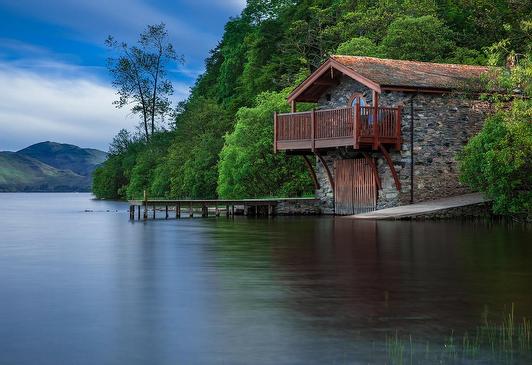 Buying a Vacation Home
Perhaps you are enjoying the summer in a rented vacation property and are thinking about what it would be like to own your own place next year. Or perhaps you are spending the dog days of summer in the city and wishing you had a little piece of lakeside to call your own. Whatever your situation, the dream of cottage ownership has long been entrenched in the Ontario psyche, and it can be a great idea, so long you carefully consider a few of the following things. Here's how to make owning a vacation property a reality.

First of all, begin by determining what your property's main use will be. Will it be your primary residence, a second home, or are you planning to use it as an investment property? Each type of residence has its own financial and taxation implications.  It will also affect where and what type of property you might buy. For example, a vacation home that will be hosting extended family needs plenty of space; an investment property needs to be in a high-demand, sought-after area; and if your property may soon double as a retirement residence, it should be close to a variety of lifestyle amenities.

Once you understand your primary usage, you can begin to weigh other factors that will affect price. For example, proximity to the city, whether a property is waterfront, whether it is winterized, if it is on the mainland with road access vs. on an island, lot size and topography, as well as the size of a lake – all of these factors can drastically affect cost. And if you're willing to look farther away, or do some renovation work you're more likely to get a better bargain.

Next, start researching various areas to determine which is right for you. In Ontario, we are lucky to have several cottage-country markets, each with their own charm. Make sure to look into local zoning laws and if it will apply, also research local property rental rules, as they can vary between markets. A real estate agent understands the ins and outs of each area and will help you find what you need.

Once you've narrowed all of that down, ensure your finances are in order. You'll need a 20% down payment if this will be your second home, and of course you should understand the costs you will be taking on above the qualifications of your mortgage. There is a lot of work involved in cottage ownership, so remember things like property taxes, insurance, utilities, septic tank cleaning, garbage dump fees, waterfront maintenance and commuting costs when setting your budget. The last thing you want is to own the cottage without being able to afford the fun lifestyle that comes along with it.

In the end, the most important thing is to be realistic when considering a vacation home. Cottage ownership is the dream, but without proper planning, that dream can quickly turn into a financial nightmare. So put the time into ensuring you purchase the right investment for your lifestyle and you'll be enjoying your vacation home stress free.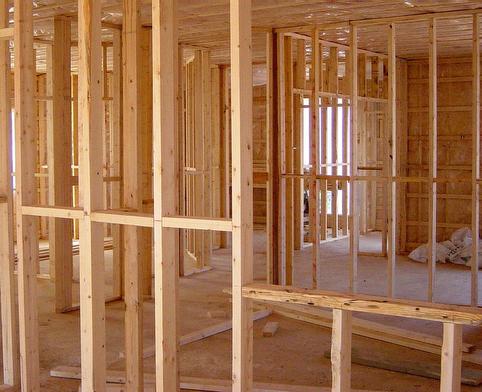 Green Renovations: The Eco-Friendly Home
The idea of a green renovation is becoming more popular as people aim to minimize home operating costs and reduce their environmental footprint. Not unlike a normal renovation, a green renovation aims to improve your house, but it comes at it from a different perspective. It accounts for aesthetics, but also efficiency, long-term needs, affordability and perhaps most importantly, health—not only the environment's, but also your own.
 
Typically, a green renovation aims to achieve the following objectives:
 
Create a healthy, comfortable indoor environment
Improve energy efficiency
Conserve resources
Reduce the environmental impact of your home
Enhance affordability and lower maintenance costs
Many people worry about the cost of a green renovation, but these objectives can be achieved with a budget in mind. Even when done on a small scale, green renovations can have a big impact on lowering your energy costs. So if your budget cannot accommodate an entirely eco-friendly renovation, still consider incorporating these options into a component of the job.  
Every green renovation should begin with a thorough site inspection and planning phase that will identify areas of improvement and plan for appropriate eco-friendly inclusions. During this phase, tests and inspections ought to be carried out, and questions of how the renovation may affect other areas of the house will be addressed. Also, an appropriate waste management program should be put into place to reduce the overall impact of the renovation.  
When it comes to specifics, an appropriate professional can guide you through the best options for your space and budget. However, here are some ideas to get you started:  
Select wood products certified by the Forest Stewardship Council (FSC).
Look for the ENERGY STAR® logo on appliances and products. This identifies products that meet or exceed premium levels of energy efficiency in Canada.
Bathrooms account for approximately 75% of water usage in the average Canadian home, so consider installing low-flow faucets, showerheads and fixtures, as well as ultra-low flush toilets.
Ensure your insulation is sufficient—consider installing ENERGY STAR® windows in addition to improving insulation in walls and ceilings and insulating water pipes.
Choose a sustainable and/or recycled content option for countertops. As there are several options, each with its own pros and cons, choose a surface that suits your needs. Aim for the product to be as lightly processed and locally sourced as possible, with low-odour, low-emission glues, finishes and/or sealants.
Explore sustainable and/or recycled content flooring options. And if your heart is set on hardwood, consider locally-sourced reclaimed hardwood.
Choose finishes that are low in chemical emissions. Use low- or no- VOC (volatile organic compounds) paint and stain.
For kitchen ventilation, range hoods tend to be more efficient than cooktop fans, which cannot properly deal with moisture and odours. Range hoods must be vented outdoors and those that extend toward the front of the stove and are close to cooking surfaces capture the most moisture and combustion by-products.
Improve your lighting. To conserve energy, make effective use of natural light, install dimmers, and use compact fluorescent bulbs (CFLs) in light fixtures, which use up to 4 times less energy, last up to 10 times longer, and emit up to 75% less heat than regular bulbs.
Choose materials, products and finishes that are easy to clean and maintain, and that will remain in good condition for years to come. Try to make use of salvaged and recycled building materials in your renovation as much as possible.
Of course, when it comes to eco-friendly renovation options, there is too much to discuss here. If you are planning a renovation, discuss eco-friendly options with your contractor to come up with a personal plan and start making your home a little healthier.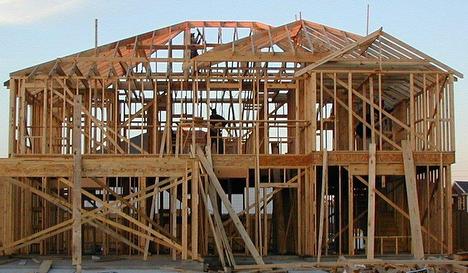 How to Add Character to a New Build
New, developer-built houses are appealing because they come with little to worry about. After all, everything is new; it is built to modern standards and there are no immediate maintenance woes. However, the downside to a new build is that it lacks character. Neutral is the key word when it comes to builder grade finishes. So you might be wondering how to add character to your new build without any major renovations (after all, everything is new). Well, not to worry; here are some easy tweaks to make your home feel uniquely your own.

One high-impact area is the walls. New builds often feel cavernous with flat, dull drywall. Painting is one solution, but why not add some architectural interest by upgrading and/or adding to builder grade moldings. Depending on your tastes, you can achieve several unique looks; board-and-batten, beadboard, picture rail, chair rail, various styles of crown molding and baseboard—all can lend distinct charm to your home. Also, keep in mind that moldings do not need to be white; painting them out—albeit it is worth doing your research on colour choice—will instantly add character to a room. Various styles of molding are easy to find at big-box hardware stores and can be installed yourself.

Interior doors also tend to be bland, and a simple change can quickly make a big impact. Consider switching out doors entirely for something more unique in design—perhaps even antique. Different designs in doors can be found relatively inexpensively at salvage stores like Habitat for Humanity ReStore. If switching them out is not for you, consider painting doors, adding trim, or upgrading doorknobs for a more custom look. In fact, switching out the hardware around your home is another way to instantly add high-end appeal. Cabinet pulls and faucets in the kitchen and bathroom are common upgrades, but also think about light switch/outlet plates, vent covers and floor registers, which can immediately make a space seem more one-of-a-kind.

New builds also tend to come with the same inexpensive light fixtures that blend with the ceiling. Add personality with dramatic light fixtures that fit your design style. There is a whole world of lighting out there that ought to be explored; beautiful lighting should not be relegated merely to the chandelier in the dining room.

Paint goes a long way in a new build and it isn't just for walls. It can completely change a staircase, kitchen cabinetry or even a mantel/fireplace. If paint seems like too big a job, a staircase can be refreshed with a stylish runner, and kitchen cabinetry can take on a whole new look simply by removing a few doors for some open shelving.

And when it comes to the outside of your home, upgrading simple things can make a big difference. Replacing standard outdoor lighting, your house number, or the front door hardware (handle, knocker, kick plate), with more distinctive versions is the perfect place to start.

All of these changes will go a long way to making any new build feel much more custom. And when you add your furnishings on top of these tweaks you will have a home that feels anything but neutral.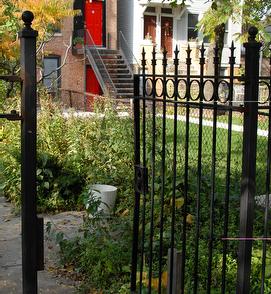 Just the Right Touch: Planting a Pocket Garden
The long weekend has come and gone and it's now officially gardening season! All green thumbs rejoice. And if you are looking for something a little different to do with your garden this year, but don't want a drastic change, or have little space, think about planting a pocket garden.

Pocket gardens, much like they sound, are compact garden arrangements that can be placed pretty much anywhere. They work well for small areas that you want to highlight, or in unconventional nooks and crannies to add that perfect finishing touch. And of course, these petite patches have the added benefit of being easier to manage!

Decide where it will go

The diminutive size of a pocket garden means it often works well in unexpected spaces. They work wonderfully running beside a fence, exterior wall, or in raised beds alongside a patio. They can provide a welcoming landscape by the front door, or sweet respite under the shade of large tree. If you are working with little square footage, consider container gardens that allow you to plant vertically. Essentially, keep your eyes open for any space that needs a little something; these are the gardens that perk up otherwise forgotten corners
.
Decide on a theme

Themes are fun and require less commitment or detailed thought than a garden bed of a larger size. Here are some examples to inspire you:
Monochromatic garden – for example an all-white shade garden that will brighten shadows

Vegetable or herb garden

Fragrance garden – perfect by a front or back door

Fairy garden – something tiny and whimsical that fits in a sliver of space; say on top of a tree stump or in a bird bath

Sedum or succulent garden, which works nicely in a dry, sunny area as these plants don't require much watering. Think of anchoring with a few hardscape features to add texture.

Check out my Pinterest board for additional pocket garden inspiration.
Choose your plants
Once you've chosen a theme, have fun! Go to a garden store and choose plants that fit your theme. When planting, keep arrangement simple; start with a focal point and group more plants around until it looks as you wish.
And there you go! A pleasant little pocket garden to add just the right amount of flair to your space.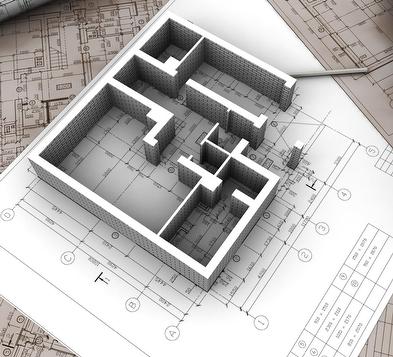 How Design is Redefining Small Space Living
It used to be that as you grew up—passing life's milestones—trading up for a larger home was the norm. But recently, we have started to see a bit of a reversal on that trend. Data shows that when it comes to first homes, a higher number of young people are now entering the condo market. What's more, the trend for downsizing is on the rise. So the question for many becomes, how exactly do we fit our big lives into smaller spaces?

The good news is that our penchant for "bigger is better" is changing too. Unlike even a decade ago, designers and developers are offering sophisticated, innovative design concepts that make small space living not just feasible but truly desirable.  Exciting new concepts on the market include sleek integrated appliances; dual purpose furniture; modular furniture and appliance stations; artful, super durable surfaces; technologically enhanced appliances and stylish hidden storage options that make use of every available space. Today's small space design is distinctly out-of-the-box. It is redefining living and work space as an emphasis is placed on seamless functionality aligned with high concept design.

Small spaces offer several advantages; most significant to many being that they are easier to maintain and cost less. Not only does a small space consume less energy, but more often than not, these spaces are being designed to be eco-friendly. And because you are spending less the payoff is the ability to splurge on details you might not otherwise be able to afford. So higher quality windows, flooring, materials and other luxuries ensure you are getting quality home over quantity.

It's true that attention to detail can be transformative. Small spaces must be efficient. And while there is a comfort to having stuff around you—mementos, hobbies, keepsakes—much of the stuff that we tend to collect is unnecessary. Small spaces demand that you edit, and the beauty of this, which many are realizing, is that cleaner, less cluttered spaces can mean less stress. There is a peace to simplifying and streamlining your life; and this, ultimately, is the goal most of us are seeking.

So if you are looking to downsize but are nervous about fitting your life into a smaller space, don't be. There are so many designs and solutions on the market now for every budget, need, and aesthetic and a real estate professional can guide you through it all. At the end of the day, sometimes, less is more.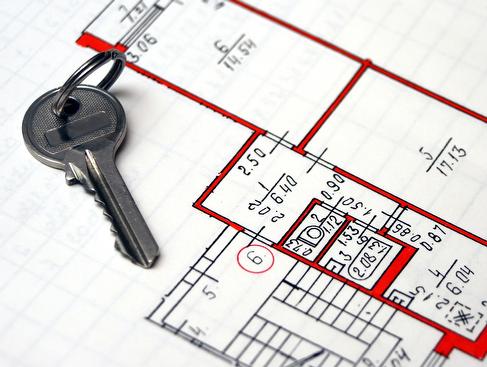 Taking a Look at Toronto's Condo Market
If you are looking to get into the Toronto condo market, you'll likely hear a cacophony of varying opinions, all competing with one another, and inevitably saying different things. Amid the noise, it can be difficult to focus on what you need to know.

The truth is that the relatively recent condo boom has been fueled by several factors, and while the market has undergone some important changes, it will continue to go through several more. There is no one magic answer on how or when to get into the condo market; your unique wants and needs will affect that answer. Because of this, it is important to take a look at the condo market and understand exactly how some of these buzzworthy issues might affect how you could be living.

The Condo Living Demographic

The rise of single-person ownership has been a big contributor to the condo boom. In 2011, statistics showed that 27.6% of Canadians were living alone, versus 13.4% in 1971. With single-person dwellings outpacing those of families, the way we are designing our cities is changing. And to hone in further, single women in particular are becoming one the fastest growing segments of the Toronto real estate market, accounting for 30% of condo sales. This shift is leading to significant changes in how condos are being designed and marketed.

Foreign Ownership and the Investment Market

Recently, there has been a heavy focus on the foreign-owned, investor market and Canadian Mortgage and Housing Corporation (CMHC) addressed potential concerns by conducting its own research. Releasing the percentage of condos owned by foreign investors, Toronto came out on top with 2.4% foreign ownership (Toronto core at 4.3%). While some believe this number could in fact be higher—the data was provided by condo corporations and property management companies and based on owners with mailing addresses outside of Canada—it seems that foreign investment is a smaller percentage of the market than commonly perceived.

Rental vs. Ownership

The decision to rent or purchase is becoming an increasingly hot topic. As more and more people move to the GTA, the idea of a long-term condo rental has become a much more acceptable and viable option than it used to be. With any stigma surrounding long-term rentals fading and the reality of home ownership in the city becoming more challenging, condo rentals seem to be growing as purpose-built rental apartments cannot accommodate demand. Of the approximately 14,000 new condos that came onto the GTA market over the last year, 29% of them went up for rent.

Making Your Decision

In the end, there will always be pros and cons no matter what choice you are looking at making. If the landscape seems dizzying, you are not alone. Your best bet is to talk to a real estate professional who can clarify the issues, give you a realistic outlook on the market and help you come to the best decision on what is right for you at this time.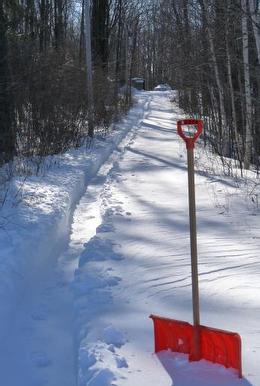 Safe Snow Removal
Nobody likes clearing their property of snow, but for most Canadian home owners, it's a necessity.  A clear, shovelled walkway provides a safer outdoor area, however, the removal of that snow presents some dangers.  Read on and make sure you take the proper precautions to ensure you stay safe this winter.

Prepare
 
First of all, don't underestimate how strenuous an activity shovelling snow can be; it puts a lot of stress on the heart and the exhaustion can make you susceptible to frostbite and injury. So talk to your doctor or consider hiring someone if you have any concerns about your health.

Even if you do feel fit to shovel, it's always a good idea to warm up as you would for any physical exercise. Drink lots of water to avoid dehydration and avoid caffeine or nicotine, which place extra stress on the heart.
 
Also, be the early bird and try and shovel as soon as the snow has stopped falling. Not only will you avoid having to chip away at icy residue, but freshly fallen snow is lighter than older, packed snow and will require less effort to clear. 
 
Use the Proper Tools & Technique

Don't use that old rusty shovel still hanging in the garage from twenty years ago – you'll just make the job harder. The best shovels are lighter, smaller, with ergonomically-shaped handles that help with fatigue and back injury.

To avoid hazardous slip and fall accidents, spread salt, sand or kitty litter to gain better traction and wear boots with sturdy rubber soles.

Save your back by bending from your knees – let your legs do most of the work. Avoid twisting while lifting, which can severely injure your back; or, better yet, try not to lift at all, and instead push the snow.

Above all, monitor your pace. A common suggestion is to shovel for 5 – 7 minutes and then rest for 2 -3 minutes.

When done safely, shovelling can be great exercise. It may not be the most enjoyable activity, but as an important part of winter home maintenance, it pays to be mindful and safe while shovelling.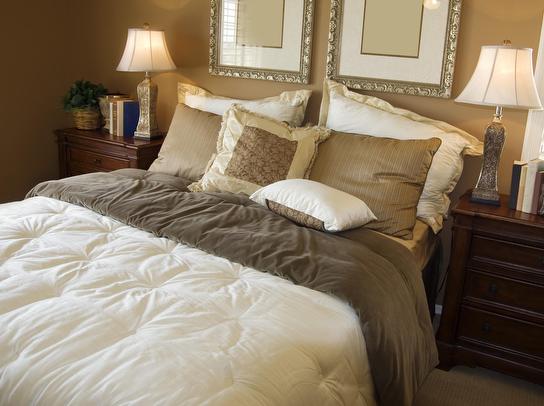 Design Smart: Four Concepts for a Perfect Room
In the last Design Smart post, I discussed what you needed to do before you began shopping for décor. Now, here are some tips on the big four design concepts to keep in mind when you have reached the fun part: shopping.

Colour

Colour is probably the simplest, high-impact way to impose your personality on a room, and you needn't fear it. There are, of course, some rules to keep in mind when working with colour to keep the room harmonious. The first thing is to pick the fabrics of your big pieces first. Pull your wall colour from your fabrics, not the other way around—paint is easy to change, not your couch. It's wise to keep big-ticket items fairly neutral and then add colour and pattern in easy-to-change doses. That way, you can go crazy with colour in pillows, wall colour and accessories, feeling secure in the knowledge that you can easily swap it out for another colour when your mood strikes.

And in order to avoid a room that looks like a Crayola box, follow some simple, time-honoured colour rules. Rooms tend to look best when following a general 60-30-10 rule: 60% of a dominant colour, 30% of a secondary colour, and 10% of an accent colour. Keep colours to similar values (how dark or light they are) and brush up on complementary and analogous colour schemes with a simple review of the colour wheel.

Lighting

Proper lighting ensures a room is both functional and inviting. In order to achieve this, the key is to have the proper mixing and layering of light. Start by trying to let in as much natural light as possible. Next, you want to balance the lighting in the room by having different sources of light at different levels to create coziness. Understand what activities take place in the room and light them appropriately with task lighting. Add accent or decorative lighting to highlight a particular area (say a chandelier over a dining table) and layer the room with ambient lighting that gently fills the rest of the space.

Keep as many lights, especially any overhead lighting, on dimmers so that you can easily play with your layers of light as needed.

Scale

Furnishings should fill your space functionally and balance a room. Scale incorporates the height, length, width and depth of your furnishings, and by varying sizes and heights you will create visual interest in a room.

A tape measure is important when it comes to scale, but also your eye. Take a good look at your 3-dimensional space and visualize optimal ways to fill it. Make sure to look up as well; more and more houses are being built with high ceilings and small or low-placed artwork and/or curtains rob the room of its potential grandeur.

While you should certainly vary the scale of objects in the room, ensure adjacent objects retain similar scales (i.e. a large lamp on a petite side table will look odd). And keep a sparing hand when it comes to accessorizing. Overdoing it will only make the space look cluttered. A few key pieces in groups, framed with some white space, always looks better than several small tchotchkes.

Placement

More often than not, when furnishing a new space, you are using furniture you've collected over the years, that was purchased to fit a previous space. Placement then becomes aggravating, as you realize you are working with a puzzle that seems to have pieces that won't fit together.

The most important thing to keep in mind with placement is that the end goal is to create movement and flow from one space to another. With that in mind, avoid over-furnishing a room, which will only make it feel cramped and small. It might seem easy to put everything in your new living room that was in your old living room, but a new room should always be looked at with a fresh perspective.

Try to avoid pushing furniture up against the walls, and instead aim for intimate spaces within each room. Often, unless you have the perfect designer-eye, trial and error is your best bet. Try a layout, live in it for a while and if it doesn't work, don't be afraid to move furniture around. Ultimately, a room is always a work in progress. It should evolve as your needs and tastes evolve and design should be fluid and fun.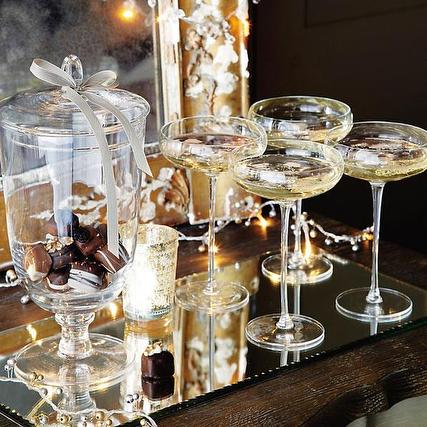 Throwing the Perfect Holiday Party
Ah the holiday party. An institution of the season, all-wrapped up in fond recollection and expectations of holly-jolly fun and good cheer. We all love attending such parties, but what if you are the host? More often than not, the holiday party means stress and frustration. This year, change the routine, change your expectations and read on so that you avoid taking on too much.

Food

Do yourself a favour this holiday and plan a menu that takes full advantage of some pre-prepared options and convenience products. And don't you dare feel guilty about it! The holidays have a way of inflating our expectations and we dream of perfect parties where elaborate meals are lovingly prepared from scratch. Well, holiday time is perhaps one of the busiest times of the year, and setting yourself up with such plans is simply a recipe for disaster.

Instead, assume you will have next to no time and keep the menu simple. This is not a bad thing. Simpler foods appeal to a wider audience, and simple prep work will allow you to more easily put food out throughout the night—not a bad idea if alcohol is flowing.  

Drinks

Drinks usually play a big part of a holiday get together. When it comes to alcoholic beverages, especially if you are having a larger get-together, it can be nice to put out a bar. This frees you up from having to serve all the drinks yourself, and avoids bottlenecking in the kitchen. Don't think this makes you a bad host; bar carts are on trend and many people enjoy mixing their own cocktails to their liking.

It's always a nice touch to know what your guests like to drink and have it on hand. Stock the basics of course, but if you know a few people like a unique scotch, and you provide it, they will feel well taken care of.

And of course, the most important thing of all when it comes to drinks is safety. People are at your house and you should ensure everyone leaves the party safely. Provide plenty of water—sparkling and flat—and other non-alcoholic beverages that people can switch to while still feeling festive.

Décor

When it comes to holiday décor, you are really only limited by your imagination. You can go big, you can go subtle; any colour scheme works, and traditions are wide and far-reaching. In short, there is really only one rule when it comes to décor: under no circumstance should it get in the guests' way. Have you ever been to a holiday party where there were so many ornaments on every surface that you could barely set down your drink? Or sat down to a nice dinner only to realize the giant centre-piece was blocking your view of your tablemates? No matter how great the place might look, if something is in the way, it's frustrating and can quickly ruin your good time.

Relegate décor to the places where it won't get in the way and a good and safe time will be had by all. After all, those candles may look great on the buffet, but one jostle and things can go downhill awfully quickly.

Space

Start by ensuring your space is safe. This may seem obvious, but it encompasses even that exposed extension cord stretching from the tree that may be tripped over when the cocktails set in. It can also mean establishing a child-friendly area, away from terribly delicate or breakable decorations, and laden with activities to keep kids occupied.

Also, keep in mind how many guests your house can reasonably occupy. At parties people like to mill about, so you'll need space for flow as well. Keep the area comfortable and inviting by ensuring you have provided everything your guests might need: plenty of comfortable seating, coasters, well-stocked washroom, etc. If you do this, your guests will feel right at home.

One last tip—perhaps the most important—is to ensure your party reflects your style. There is no need to have a fancy soiree with champagne flutes and fine china if that's not you. You will have the best time when you are relaxed—which will also have the added side-effect of making you a great host.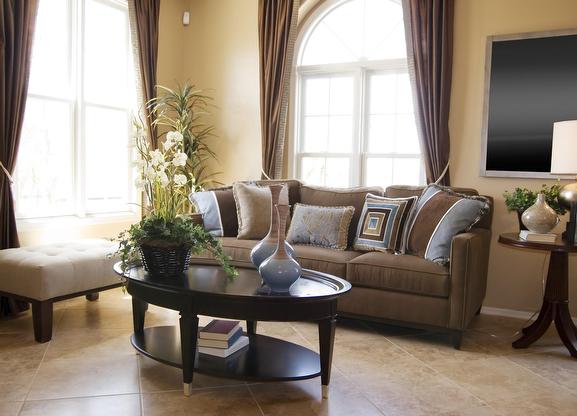 Design Smart: Decorating the Right Way
People often put a lot of time and effort into planning when it comes to buying or renovating a house. However, when it comes to decorating, most of us gleefully head out shopping without much of a plan. Unfortunately, this often results in a lot of unnecessary spending and rooms we just don't like. The good news is that smart decorating—ending up with an on-budget space that you love—is possible and it begins before you even spend a penny.

Begin with a Budget

Many a budget has been blown on décor because people underestimate how much to set aside. When putting together your budget, do your research to come up with accurate estimates and break your budget down by room and category so that you have a clear understanding of what you can afford to spend on which items.

Also, keep in mind that a well-decorated space is curated over time. It's not necessary—or even really advisable—to buy everything at once. Instead, think of building up your décor in layers. Start with the big and necessary items and add to them when you can. By layering a space over time, you have the opportunity to step back and assess items as they go into the space, much the same way an artist steps back from a painting in-progress. Not only will this stop impulse buys, but you will end up with a more cohesive space filled only with items you felt good about buying.

Understand Trends vs. Classic Style

Understanding the difference between trends and classic design, and investing in the right pieces will save you money. Design tastes are constantly changing; trends tend to be those things that come and go whereas classic elements will always be in style.

A classic aesthetic may very well be your taste, but most people enjoy and want to decorate with trends. There is no reason you shouldn't partake in trends, but when it comes to big, expensive pieces that you will have for a long time, you are wise to invest in something more classic. You will get your money's worth out of it because it will go with everything and you aren't likely to change your mind about it. Trends, on the other hand, should be done in elements that can easily be swapped out or changed when a new trend emerges.

Study the Space

Understanding how you need a space to function is necessary to successful decorating. So take some time to define how the space will be used. For example, a living room might be a formal reception space or a cozy family hang-out. In the former example, it would be used primarily for sitting, entertaining and conversation; in the latter, for TV-watching, lazing and as a play area. Each function has its own necessary décor elements.

Also, remember to take stalk of your personal taste and envision your ideal space. Pour through design magazines and websites, and pick out what you are attracted to, so that you have a clear picture in your mind. When you go shopping, this will stop you from getting side-tracked with unnecessary items.

Measurements are Key

Measure three times for accuracy—you want to be SURE of your measurements before you go out shopping. When measuring, ensure that you measure the space as well as any entry-points for height, depth and width (you need to be able to get furniture inside) and then bring your measuring tape with you when you go shopping.

Scale and placement are integral to ensuring that a room feels right. Your furniture should fit your space comfortably and allow for movement and flow. Overly large pieces either won't fit or will make a room feel cramped. Small furniture will make a room feel unbalanced and cluttered. So save yourself the frustration and take detailed measurements before you head out shopping.

There you have it. Now you're all set to head out, list in tow, for the best part of all: shopping. Happy decorating!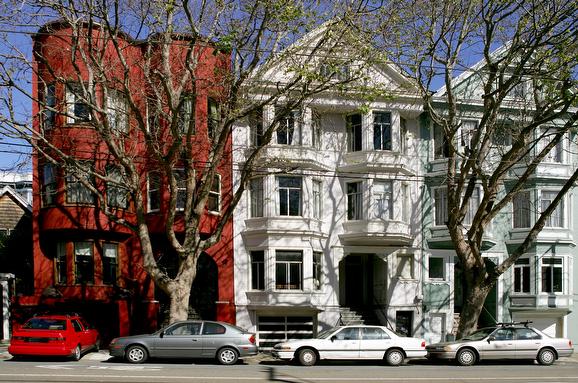 Neighbourhood Shopping: What to Look for in a New Area
As the saying goes, it's all about location, location, location. A house is important to our happiness, but we do a lot of living outside of the house. And in fact, the neighbourhood, with its unique mix of atmosphere and amenities, will likely make the biggest impact on someone's day-to-day enjoyment of a location.

So what do you look for when house shopping? Well, for starters, more than just the house. Shop the neighbourhood. Get out, walk around, and get a ground feel for the place. Drive around at different times of day, talk to neighbours and shop owners; basically, play a little detective with your potential new neighbourhood. It'll give you some valuable insights before you decide to set down roots.

The big things to look for are pretty obvious. If you have children, the right school district can make or break a moving decision, but even if you don't have kids, keep it in mind that a good school factors into resale value. Also, carefully consider the commute to work. No one wants to move to a place—no matter how gorgeous—if it means doubling travel time every day. Your neighbourhood should make your life easier, not more difficult and so the ability to get around easily is important. What does the public transit look like? If won't be using it, how are the roads, the parking, the traffic?

There are other important things to keep in mind that can affect your bottom dollar. You must immediately factor in the taxes or condo fees you will be paying. As for down-the-line resale value considerations, do your research on the neighbourhood. A good neighbourhood, whether up-and-coming or an established one that will hold its status, will raise your home's value over time. Look into local crime rates and check into future plans for the area. If there is a big development planned that might change the entire feel of the neighbourhood, you'll want to know about it.

As for your personal enjoyment of the area, you'll need to take inventory of what is important to you in your everyday lifestyle. Do you visit the gym fanatically, or do you like to run outside on trails? Is local green space important to you or do you like the hubbub of being central to shopping, business, restaurants and entertainment? Are you a coffee shop devotee, do you use the local library? If you're a foodie, do you like a specific grocery store close at hand, or are you more of a local market person? Grab a comfy pair of shoes and test the area's walkability. While you're at it, notice how many people are out and about at different times. Is it more of a driving or a walking place? Are people out at night or is it a dead-zone? You want as much of this to match your lifestyle preferences as possible.

And lastly, soak up the community atmosphere. Artsy and independent attracts a different crowd than big-box convenience. Neither is better than the other, but you should assess which community style fits you better. You will feel more at ease with the vibe of the space and probably also get along with the type of neighbour it attracts.

There will always be concessions, but so long as you feel comfortable in a community, you won't regret a move. So do your homework and shop the neighbourhood as well as the house.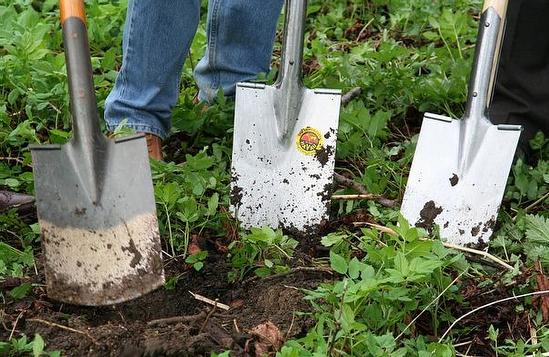 Preparing your garden for the cold weather
We tend to associate gardening with spring and summer. And when the blooms begin to fade and the cooler winds begin to blow, it's tempting to think garden work is all done. But autumn should be a busy time, especially if you want to get the most out of your garden and make less work for yourself come springtime. 

Here are some simple things to think about in order to prepare your garden for the cold weather.
 
Your garden has been flowering and growing all summer and is now in need of a clean-up. This is the time to dig up annuals and add them to the compost heap. Also, perfect your perennials: divide them, move overcrowded or poorly placed plants and trim old foliage and dry stems to soil level so that they won't harbour pests and disease. After trimming, spread a thick winter layer of mulch which will replace what you spread in summer and ensure the soil temperatures stay even during winter. If you know burrowing rodents are a problem, wait until the first ground freeze to spread your mulch.  
Now that your garden is orderly and free of debris, prep your plants for the season ahead. Wrap young tree trunks with wire to protect the bark against animals. Also, set up proper stake and burlap barriers to protect shrubberies and trees from harsh winter winds. Some delicate plants, like roses, may need extra protections and insulation.  
Look forward to a beautiful winter garden
Autumn, with its warm soil and cooler air temperatures, is a great time for plants to take root ... so take advantage of it. Plant evergreens or other winter flowering varieties which will give your garden a lovely look through the season. Also, some fall-blooming oriental grasses look great in winter and need not be trimmed back. The same goes for attractive seed-heads of certain perennials which will also provide food for birds. Water these well before the ground freezes and you won't be staring at a bare backyard as the thermostat drops.  
Maintain garden equipment
Make sure your tools will be in tip-top shape for spring by giving them a little TLC. Think about sending in your lawn mower for service before you stow it away. And sharpen, clean and oil garden tools before storing in a dry place to keep them from rusting.
When you're done, settle in for the snow, knowing you're well prepared for spring and that you can enjoy a pretty view no matter the temperature.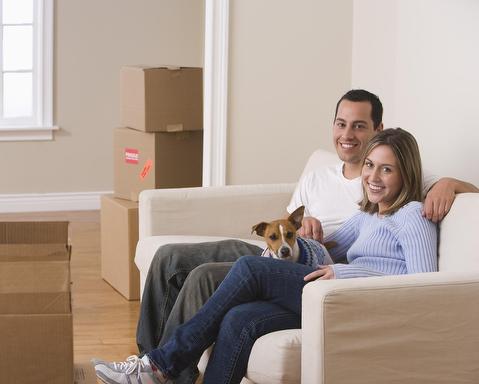 How to make your move smooth and stress-free
Moving can be a stressful experience. Unfortunately, life doesn't come to a halt just because we decide to move, and adding what can seem like an organizational production on top of everyday busyness can quickly become overwhelming. Your best bet against stress is a solid plan. So arm yourself with information and follow these essential guidelines for a smooth move.

Preparation

The key to a good move is preparation and planning. The earlier you start the process, the less stressed you will be later on. Much of the following prep work can be started weeks or even months in advance.

Transfer your information and services:
Arrange for your mail to be forwarded and complete change of address forms for things like your driver's license, health card and with financial institutions, your employer and any doctors or dentists.
Coordinate the connection of utilities at your new home before you arrive and the disconnection of utilities at your current place the day after you move. Also arrange for internet and phone service at your new home.
For bigger moves remember this is also the time to transfer insurance and license plates, school records and any medical/dental or veterinarian records.
Start organizing:
Order your moving boxes and supplies (trucks, dollies) early. Certain times are especially busy and you might not reserve what you need if you wait too long.
Start sorting through your house and weeding out what you don't need. Donate, sell, or recycle it well in advance of the move so you are only dealing with the stuff you want to keep when it comes time to pack.
Packing
Great packing is all about being efficient and organized. If you pack everything up well, unpacking will be simple and stress-free.
Pack a first-day suitcase:
This is the stuff you'd bring carry-on when travelling – the essentials that you'll need right away along with valuables and important documents.
Keep things Organized:
Sort your boxes in a way that makes sense to you. Most people find doing it by room is most efficient for unpacking, but that is not always feasible for all objects. You can use coloured tape, you can number your boxes, you can do what you like, but it should be logical and easy to sort once at the new house.
Avoid junk boxes with a random assortment of objects thrown in at the last minute. These are the boxes that linger in the new house, catching dust as they sit, sometimes for years, unpacked.
When dismantling furniture, keep reassembly manuals and screws together in Ziplock bags, clearly labelled by furniture piece.
Managing the Move
When it comes time to physically move, there are some key things to remember so that you can begin enjoying your new home as quickly as possible.
Leaving your House:
If using a moving company, confirm your new address and the delivery time. Also accompany the supervisor when they inventory your possessions and ensure that all reports on the condition of your possessions are accurate.
Rely on your own inventory by keeping a master list of all your boxes and their contents with you. Confirm that all boxes are put on the truck and keep your master list accessible – you will use it to check off the boxes as they are delivered to the new house. If a box is missing, you'll catch it right away and know its contents.
At Your New House:
Clean and dust first. This goes for the house itself and your possessions. You probably cleaned your possessions before you packed, but things might be dusty now, and it's always easier to clean before everything is put away.
First unpack what will make you feel the most comfortable. For many people, this is the kitchen. Having a settled kitchen, even if everything else is in boxes, gives you a place to convene, relax and feel at home.
So there you are. If you follow these guidelines, your move should be a much more enjoyable experience. After all, moving should be an exciting time!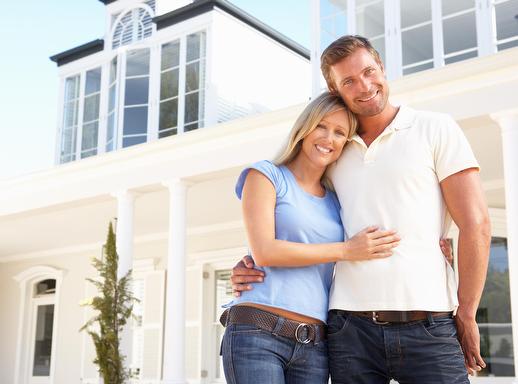 The Importance of a Home's Curb Appeal
With the housing market picking up for the fall, I thought I would take a look at one of the most important aspects of a home: its curb appeal. Fall is also the perfect time to take stock of your home's exterior and see if it needs any fix ups, or do some landscaping—after summer, the soil is warm and receptive.

So what is curb appeal? It is the first impression your home gives as someone drive by or approaches.  Great curb appeal sets the standard for your home and can make all the difference not only in someone actually making it to the front door, but in how they view the rest of your home. Buying a home is an emotional decision and every buyer wants to fall in love with a home at first sight, so you should be doing everything you can to make that happen.

Start by taking an honest look at your property and asking yourself if it's attractive enough to make a potential buyer walk through the front door. Also, ask yourself how it ranks when compared to the rest of the neighbourhood. Ideally, your home should uphold the aesthetic of the neighbourhood, while looking as maintenance-free as possible.

Big items like an old roof or shabby windows can kill a potential sale quickly and should without a doubt be updated, but sometimes smaller ticket items can reap the biggest return on investment. Ensure the driveway is free of weeds and cracks, and make the entryway as appealing as possible—it should be well lit, with a few tastefully potted arrangements and a freshly painted front door with new fittings like a knocker and kick plate can make a world of difference.  Speaking of paint, look at any wood trim on the house and inspect for cracks, peeling and weathering. A new coat really refreshes a home and is relatively inexpensive.

Of course, curb appeal does more than create desire; it will also increase your home's value. This is one of those occasions where judging a book by its cover makes money sense. Provided that exterior improvements are well designed and low-maintenance, they yield some of the highest returns on investment. In fact, statistics show that a home with great landscaping will bring in 7% more than a home with poor landscaping.

Look into elements like hardscaping, which, as more focus is put on outdoor living spaces, can be a selling point for many buyers. Avoid high maintenance items like water elements and fussy flower beds as they won't get you the return you're looking for. And of course, ensure that the basics are taken care of: any grass should be lush and healthy, plants and trees should be pruned, gardens should be edged and cleared of debris.

If you spend a little time on the outdoors now, your house's exterior will reflect its interior and attract a lot of positive attention.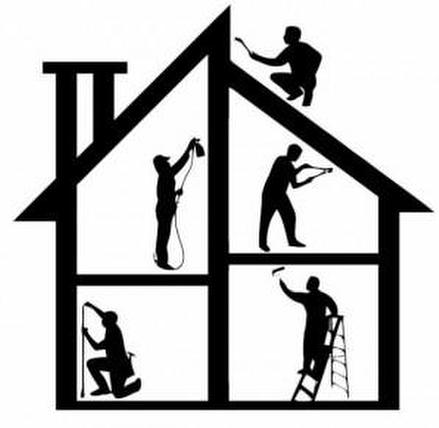 Why regular home maintenance can save you BIG
Buying a home involves some major financial decisions and is such an exciting process that once you receive the keys you might be tempted to settle in and call it a day. However, your financial commitment to your home should not end there. Much like a car, a house needs regular maintenance to function efficiently and to avoid disasters that can leave you feeling like your precious house is nothing but a money pit.

And while putting time, labour and money into home maintenance may not sound like much fun, saving yourself from last minute stress and excessive spending is a smart investment.
The good news is that while some major jobs should be done by professionals, most of the regular upkeep can be done yourself, so long as you know what to look for. Research maintenance to-do lists to educate yourself and create a home maintenance calendar that keeps track of tasks and whether they need to be completed monthly, seasonally, yearly or longer. This guide, created by Romana King of MoneySense, is a great example.

Of course, while a home maintenance calendar will keep you on track, you also need the money to cover these expenses. This is why it's a smart idea to set up a home maintenance fund as soon as you purchase your home. By setting up a dedicated account and automatic deductions you can save yourself from requiring a home equity loan down the line.
The annual budget you set will differ depending on several factors, including the size, age and location of your home, but expect to set aside around 3% to 5% of your home's value. If this seems surprising, keep in mind it is an average; some years you might spend the full 5%, and some years you might spend considerably less.

Once you have your home maintenance fund underway, another option to consider is setting up a home improvement fund. What's the difference? Well, a home improvement fund covers additions to your home that will improve its value over time—think landscaping, or kitchen and bathroom upgrades. If you think you might be selling your house sometime in the future, a home improvement fund is a great idea. Tastes in home design change and you will certainly get a higher price for a home that meets buyers' tastes and standards.

The bottom line is: treat your house like the investment it is. A little prevention and forethought can go a long way to ensuring you get the best out of your house.